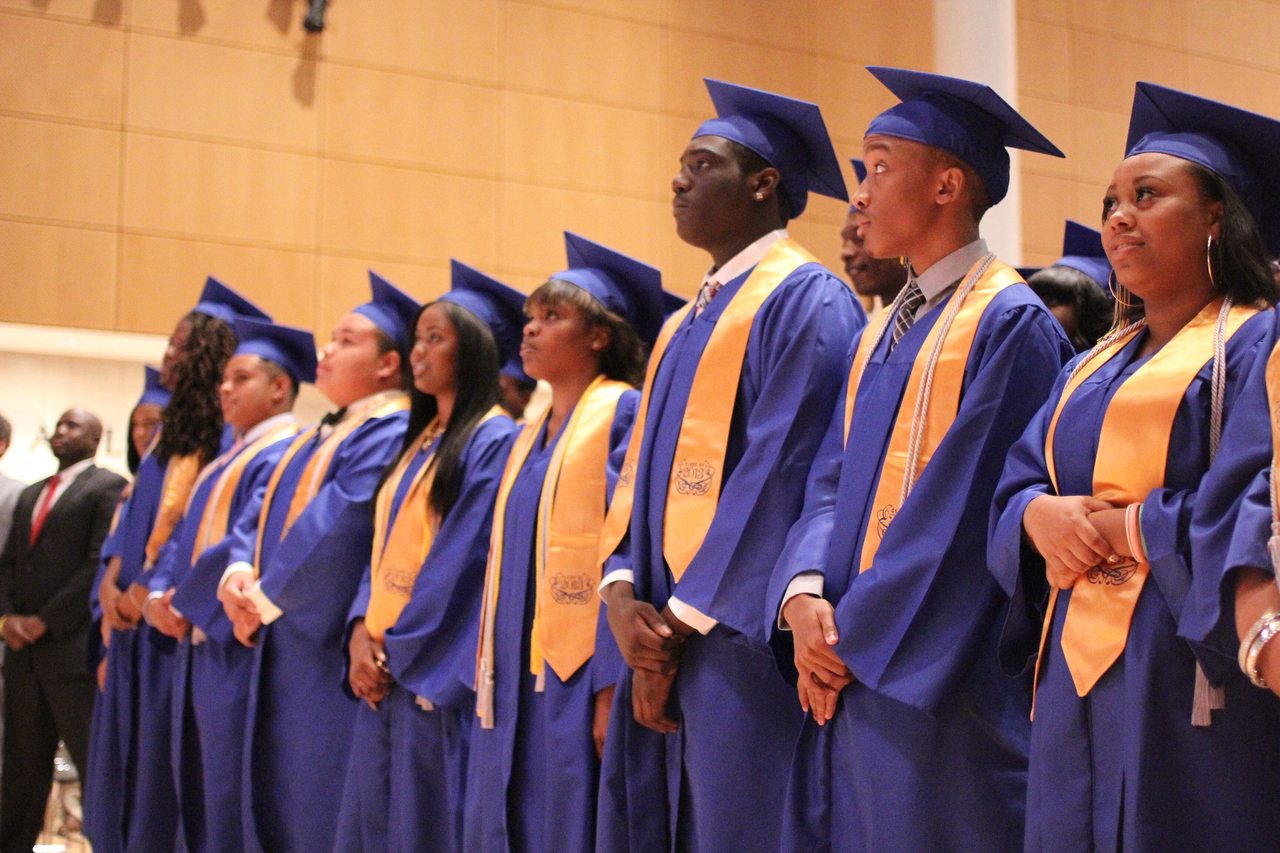 Harlem Children's Zone Promise Academy Charter Schools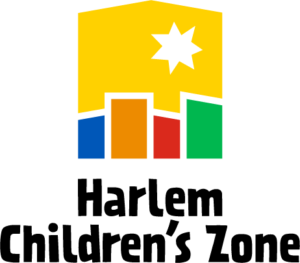 Want to transform the lives of children and families while building your career at a world-class nonprofit?
Through this two-year, 30-credit master of arts in teaching (MAT) program, you will work alongside experienced teacher-mentors at Harlem Children's Zone (HCZ) Promise Academy — top-performing K-12 charter schools within HCZ's world-renowned, cradle-to-career pathway of comprehensive services. 
HCZ serves children from under-resourced communities in Central Harlem. The organization's mission is to break the cycle of intergenerational poverty and put their scholars, as they call their students, on the pathway to social and economic mobility.
This on-the-job learning experience will prepare you to become a successful teacher, immersing you in a rigorous, high-performing charter school environment. In your first residency year, you will learn the ins and outs of HCZ Promise Academy and their educational approach; in your second year, you will have a class all your own.
About HCZ Promise Academy
Located in New York City, Harlem Children's Zone Promise Academy are top-performing K-12 charter schools within HCZ's cradle-to-career pathway of comprehensive, no-cost programs.
HCZ pioneered the model of place-based, cradle-to-career services. From the moment their scholars are born to the moment they enter the workforce, HCZ provides them with resources and support to earn their degrees, launch promising careers, and build intergenerational wealth.
Since the opening of HCZ Promise Academy I in 2004 and HCZ Promise Academy II in 2005, the schools have made an enormous impact on their scholars:
Enrolled nearly 100% of their scholars in college
Closed the Black-white achievement gap in their schools
Helped their graduates build successful careers and become conscientious citizens
HCZ Promise Academy has transformed the landscape of education in the U.S., redefining what's possible for under-resourced communities in Harlem and beyond. In 2004, the school's model inspired the Obama Administration's landmark Promise Neighborhoods initiative.
HCZ's model works. By connecting them with opportunities and resources — the same approach used in traditionally more affluent communities — scholars build bright futures for themselves and their families.
Teachers have access to professional development throughout the school year. HCZ has developed the Practitioners Institute, a training center for professional learning that is available to teachers within and outside the HCZ family. HCZ teachers are known for their collaboration, resilience, and grit. Coming on board, new teachers will find many forms of support when they embrace the community schools model and the "whatever it takes" attitude.
Student population: Promise Academy I
80% Black
17% Hispanic
1% American Indian
1% Multiracial
1% White
Student population: Promise Academy II
81% Black
15% Hispanic
2% Multiracial
1% American Indian
1% Asian
1% White
96%
4-YEAR GRADUATION RATE (PROMISE ACADEMY I)
86% / 83%
QUALIFY FOR FREE AND REDUCED LUNCH (PROMISE ACADEMY I / PROMISE ACADEMY II)
70% / 73%
MATH EXAM PROFICIENCY (PROMISE ACADEMY I / PROMISE ACADEMY II)
Charter initiatives
Coordinated curriculum: The schools coordinate the curriculum so all students in the HCZ model receive the same high-quality instruction. Teachers focus on sharing best practices and elevating their lessons through this collective approach.
Character development and positive school culture: There is a new emphasis on programs that focus on social-emotional learning. The schools have counselors and social work teams to address mental health needs and promote wellness. Staff receive training on restorative practices and form community circles to share what restorative justice means to foster discipline and school community. Teachers also have access to behavior analysts who provide support and interventions designed to keep all students in the classroom.
Professional development: Professional development is a year-round priority at HCZ Promise Academy Charter Schools. Teachers receive formal and informal evaluations and regular professional development every two weeks. Each school has four administrators, a principal, two education directors, and an operations manager who not only help run the school but also support teachers with professional growth. Additionally, staff are encouraged to identify external conferences and workshops that will help them in their career.
Residency site locations
Promise Academy I Middle School (245 West 129th Street)
Promise Academy II Middle School (35 East 125th Street)
The details
30-credit master of arts in teaching (MAT) program
Meet online with NYU Steinhardt faculty and peers twice per week in the evening for your course work ~15 hours/week
~40 hours/week in classroom residency at partner location
Tuition subsidy and stipend or wage from partner school
Two-year commitment following residency required
Full-day cost details
During residency year
As a teaching fellow, you will work alongside a teacher mentor for the entire school year. Your responsibilities increase as you progress in your teaching abilities. This immersive learning is designed to assist you with understanding your students and their learning process, setting you up to have a class of your own the following year.
---
Full medical, dental, and vision benefits
---
---
After residency year
---
Estimated Starting Salary with Master's Degree and Certification
---
The figures above are estimates provided by our partners for informational and planning purposes only. NYU Steinhardt does not guarantee these amounts.