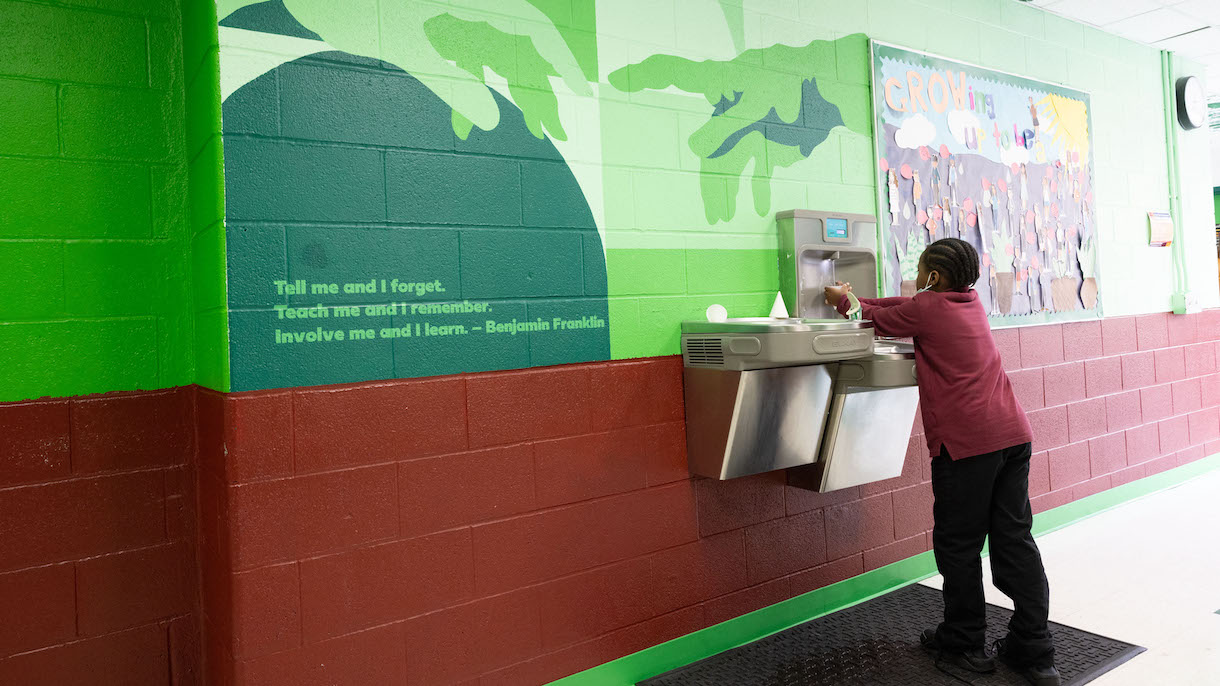 Teacher Residency locations
You learn with NYU Steinhardt faculty while teaching in a district or charter network directly invested in your success.
NYU Steinhardt's teacher residents are embedded for one year at one residency school location within partner school districts and charter networks across the country. A critical part of the admissions process is to successfully match you with your residency school.
To learn more about the student population, priority initiatives, and residency year details such as stipends, wages, health insurance, and start dates, please click on the corresponding district or charter school link below. As this is a residency program taking place in our partner schools, NYU housing is not available.
Degree option availability varies by location.
Currently, only five of the NYC charter school residency sites offer both the master of arts in teaching in Inclusive Childhood Education and master of arts in teaching in Secondary Education: Nuasin Next Generation Charter School, Our World Neighborhood, Pharos Academy Charter, Prospect Schools, and Public Prep.
All of our residency sites offer the master of arts in teaching in Secondary Education: all NYC charters, Washington, DC charters, New York's Capital Region (City School District of Albany), and Central NY (Syracuse City School District).
New York
Upstate and Central
New York City
Brooklyn
Bronx
Manhattan
Queens
Washington, DC
The job placement offers are provided by our partner schools for informational and planning purposes only. NYU Steinhardt does not guarantee job placement.