Our World Neighborhood Charter School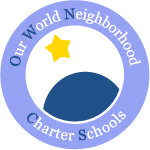 Our World Neighborhood Charter School (OWN) educates students to become independent thinkers and lifelong learners. Its educational philosophy is based on inquiry, active and experiential learning, and social justice. OWN has four school campuses across Queens: two in Astoria, one in Howard Beach, and one in Corona.
OWN builds a well-rounded educational experience for all children. It does this through a purposeful focus on academics, as well as arts education and social-emotional learning opportunities. Through these experiential activities, students learn about world cultures, history of ideas, and, importantly, what it takes to be academically and socially prepared for the future.
The school, which was founded by a group of parents, works closely with families to navigate the education system and open doors for all students. The goal is for every student to leave school with new ideas of what is possible for their future.
As a teacher at OWN, you'll find a highly collaborative and team-oriented environment. Time is carved out for planning together and for professional development on how to best serve OWN's richly diverse student body.
Our teachers come from a variety of backgrounds, are open to new ideas and cultures, and showcase a willingness to learn, be reflective of their practice, and continually improve the school.
When you bring an open mind and passion for educating all students to OWN, you'll find the support to help you grow professionally.
Student population
40% Hispanic
29% White
18% Asian
7% Black
6.9%
ENGLISH LANGUAGE LEARNERS
10.9%
QUALIFY FOR SPECIAL EDUCATION SERVICES
70%
QUALIFY FOR FREE AND REDUCED LUNCH
Charter initiatives
Recommitting to experiential learning. OWN continually examines its project-based learning and determines what is most needed for students to succeed through hands-on learning.
Developing responsive classrooms. This approach connects academics to social-emotional learning. At OWN, focusing on a responsive classroom model is intricately linked to the school culture.
Facilitating parent involvement. Families are a critical part of the success of all of OWN's students. The faculty work hard to involve parents in all aspects of their child's academics.
Residency site locations
Our World Neighborhood Elementary School 1
Our World Neighborhood Elementary School 2
The details
There are two degree options available:

(Howard Beach location) 34-credit master of arts in teaching in Inclusive Childhood Education (dual degree in Childhood Education and Childhood Special Education, Grades 1-6)
(Astoria location) 30-credit master of arts in teaching in Secondary Education (Grades 7-12)

Meet online with NYU Steinhardt faculty and peers twice per week in the evening for your course work ~15 hours/week
~40 hours/week in classroom residency at partner location
Tuition subsidy and stipend or wage from partner school
Two-year commitment following residency required
Full-day cost details
During residency year
---
Full medical, dental, and vision benefits
---
---
After residency year
After successful completion of the program, you will have a job waiting for you as a teacher at OWN. In exchange for providing a master's subsidy and funding to offset your living expenses during your residency year, OWN requires you to make a commitment to teach there for at least two years after earning your degree.
---
Estimated Starting Salary with Master's Degree and Certification
---
The figures above are estimates provided by our partners for informational and planning purposes only. NYU Steinhardt does not guarantee these amounts.