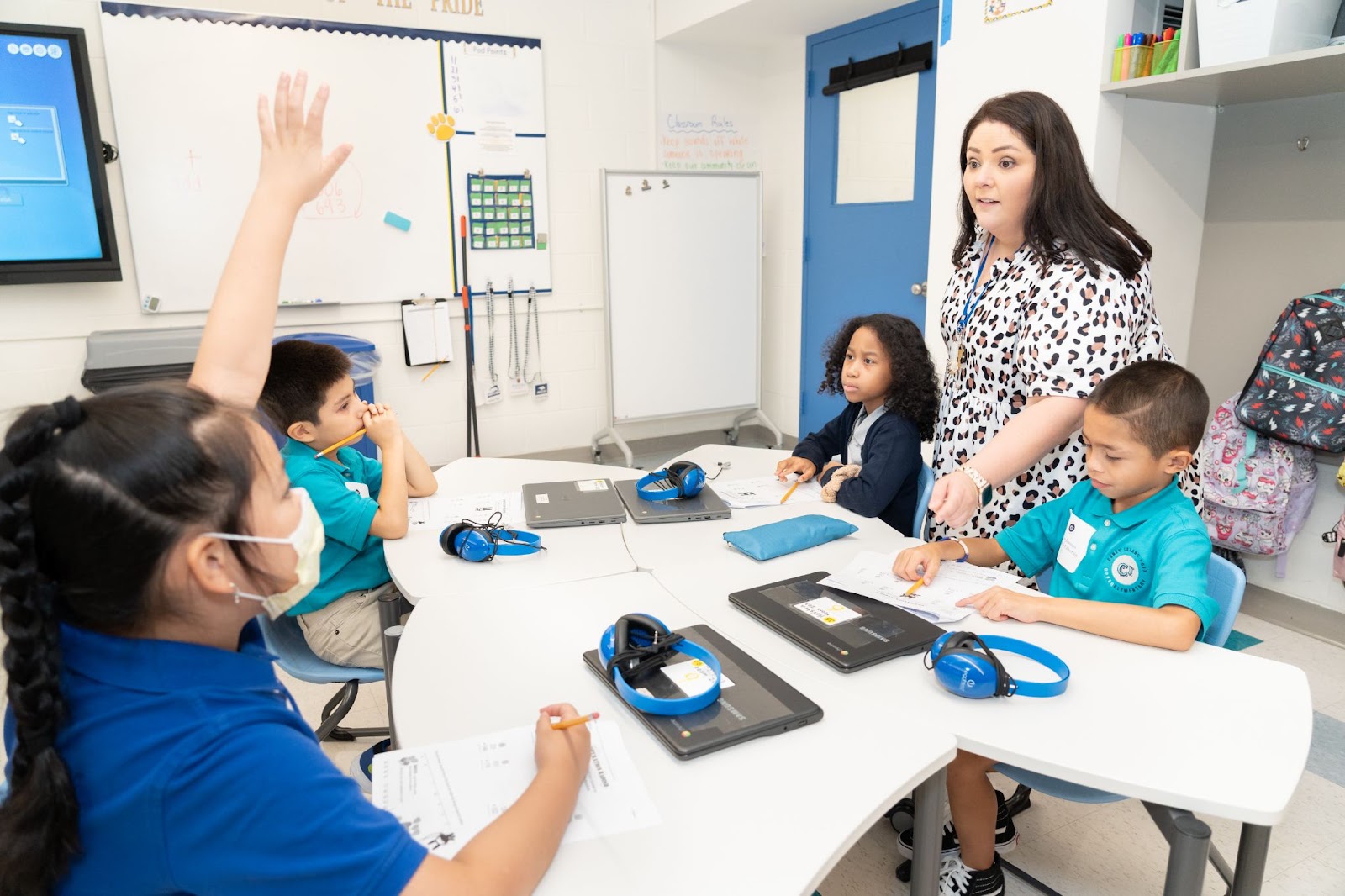 Coney Island Prep
Founded in 2009, Coney Island Prep is on a mission to ensure all our scholars are prepared and propelled to succeed in the college and career of their choice. At our core we are a school full of dreamers, where academic success and college ambition isn't the goal – it's just the beginning.
We serve over 1,300 scholars across our four southern Brooklyn campuses. We instill a culture of excellence through rigorous instruction within a supportive and structured environment. Our commitment goes beyond academics; we shape well-rounded individuals, emphasizing character and leadership skills.
Our pedagogical approach centers on nurturing scholars as intellectual explorers, critical thinkers, and problem solvers. We believe in educating thoughtful decision-makers who can empathize with others while confidently defending their own viewpoints. Additionally, we offer a diverse range of arts, world language, and elective opportunities to broaden horizons. Finally, our scholars embark on a profound journey of self-discovery, understanding their backgrounds and identities in the context of diversity, equity, inclusion, and justice. Coney Island Prep invites you to be a part of our community, where dreams are just the beginning, and success is a shared endeavor.
Join us in shaping future leaders who are intellectually curious, ethically aware, and poised to make a meaningful impact on the world.
Student population
38% Black
33% Hispanic
14% White
8% Asian
5% Multiple/Other
85%
OF OUR SCHOLARS QUALIFY FOR FREE OR REDUCED LUNCH
75%+
OF OUR SCHOLARS ARE FIRST-GEN STUDENTS
98%
COLLEGE ENROLLMENT FOR OUR SEVEN GRADUATING COHORTS
School initiatives
Strengthening college match Process and access to best-fit colleges
Bolstering academic systems that drive deeper inquiry and conceptual knowledge
Accelerating teacher and leader development
Residency site locations
Coney Island Prep Middle School
Coney Island Prep High School
The details
There are two degree options available at this location:

34-credit master of arts in teaching in Inclusive Childhood Education (dual degree in Childhood Education and Childhood Special Education, Grades 1-6)
30-credit master of arts in teaching in Secondary Education (Grades 7-12)

Meet online with NYU Steinhardt faculty and peers twice per week in the evening for your course work ~15 hours/week
Tuition subsidy and benefits offered
As a teacher resident, you'll teach and learn in your content area. You'll work alongside a mentor teacher, the New Teacher Development Coach, your grade team, and school leadership team to gain responsibility throughout the year. You also may be asked to substitute teach later in the year as well as support intervention work.
During residency year
Coney Island Prep contributes $10,000 toward tuition.
---
As a regular full time employee of Coney Island Prep, you will be eligible for benefits that include medical, dental, vision, and life insurance as well as a 403(b) retirement benefit package with match and Paid Family Leave.
---
---
After residency year
Estimated Starting Salary with Master's Degree
First year teachers are offered $67,500.
---
The figures above are estimates provided by our partners for informational and planning purposes only. NYU Steinhardt does not guarantee these amounts.