New York City Department of Education (NYC DOE)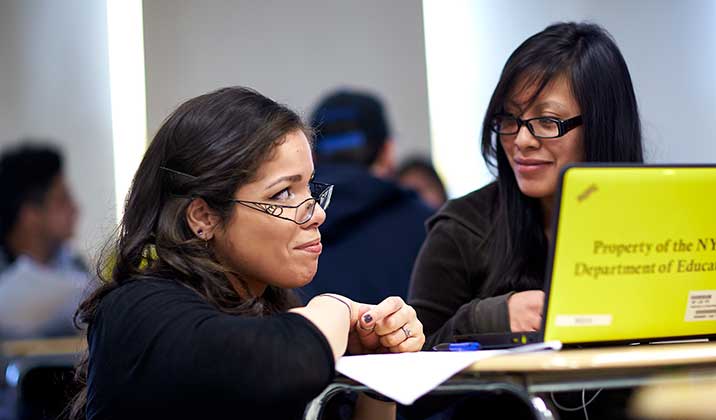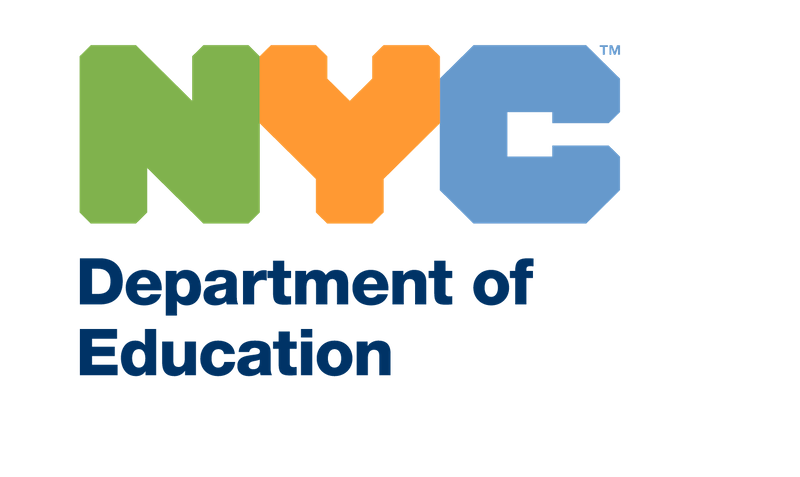 NYU Steinhardt has enjoyed a decades-long partnership with the New York City Department of Education (NYC DOE). The school system is home to more than 1.1 million students, making it the largest school district in the US. As a culturally rich and deeply diverse district, NYC DOE prides itself on a number of initiatives that honor diversity and support culturally responsive teaching. These include:
As a resident teacher in the DOE, you will have access to the many dimensions of a major metropolitan school district as well as learn the distinct qualities of your partner school and its surrounding community. NYC DOE offers a wide range of professional development and leadership training for its teachers and is dedicated to the continuing growth of its educators.
Student population
40.5% Hispanic
26% Black
16.1% Asian
15% White
19.7%
STUDENTS WITH DISABILITIES
13.5%
ENGLISH LANGUAGE LEARNERS
NYC DOE initiatives
Community schools: NYC DOE supports community schools because students need more support than just the traditional school hours. Community schools are open after the school day and throughout the summer.
NYC Urban Ambassadors: This program serves more than 40 schools across the district. Young men from underserved communities are given access to leadership training, mentorship, and academic support like SAT preparation.
Renewal and Rise Schools: This program targets schools that are in need of support. It helps these schools set goals, provides targeted resources, and holds schools accountable for improvement.
The details
30-credit master of arts in teaching (MAT) program
Meet online with NYU Steinhardt faculty and peers twice per week in the evening for your course work ~15 hours/week
~20 hours/week five days a week in classroom residency at partner location
No tuition subsidy or stipend/wage provided by district/charter partners
No requirement to teach at partner location beyond the residency year
Half-day cost and scholarship details
You'll be a half-day teacher resident in an NYC DOE school, conducting student teaching in a placement school for 20 hours per week. Over the course of the year, while you're completing course work in the NYU Teacher Residency, you take on increased responsibility in one classroom. Each day, you will work with your mentor teacher to learn about classroom management, best practices in pedagogy, and how to build impactful relationships with your students and their families. When you successfully complete the program and certification requirements, you will be eligible to be hired as a teacher of record.
During residency year
---