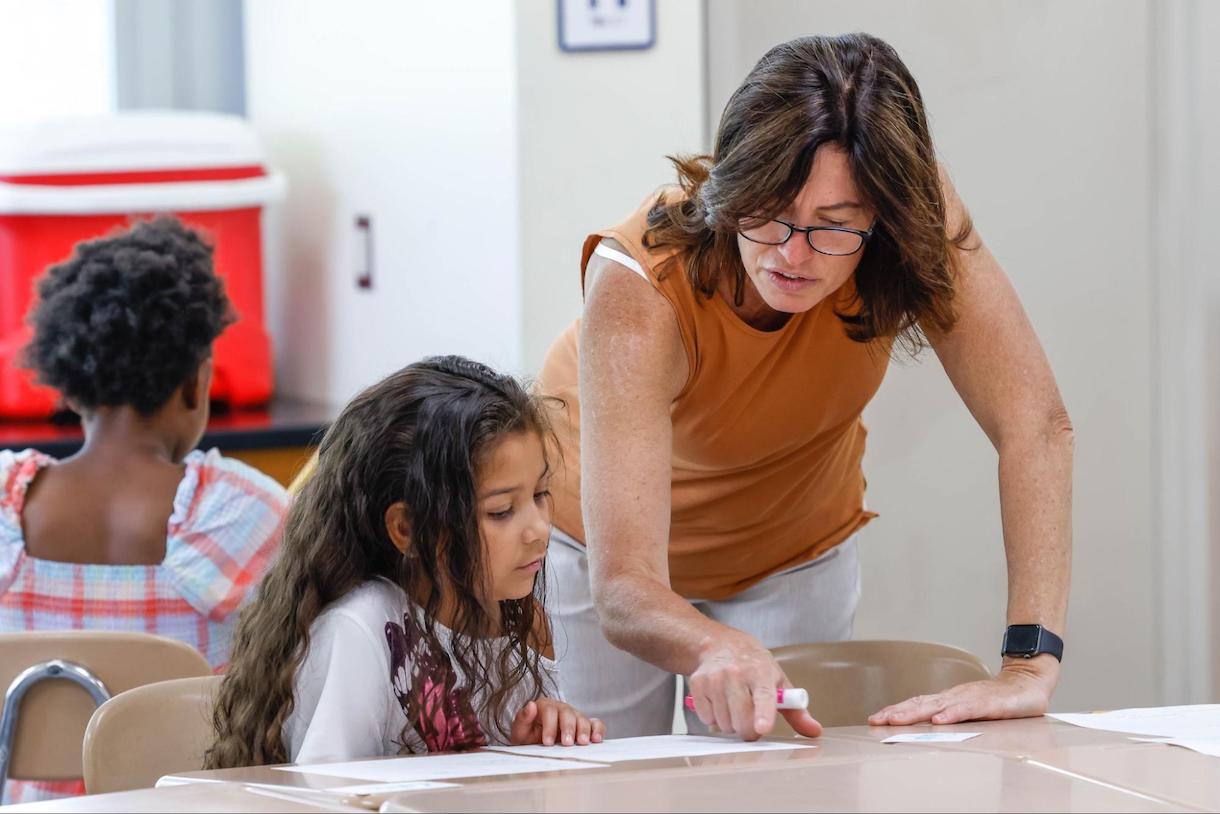 Rochester City School District
The Rochester City School District (RCSD) serves 23,700 K-12 students from varied economic and cultural backgrounds. RCSD strives to provide every student with high-quality elementary and secondary education to prepare them for college and careers while fostering students' individual talents and abilities in a nurturing and equitable environment.
RCSD embraces four pedagogic priorities:
Engage:

Employ data-driven student-centered learning practices that embrace students of all backgrounds and learning aptitudes

Lift up:

Utilize inclusive restorative practices through a culturally responsive lens to create a safe and hospitable learning environment
Collaborate:

Involve families, businesses, and other area institutions to build a strong learning community

Lead:

Cultivate leaders who manage school and district resources effectively to optimize student outcomes
RCSD educators believe that each student has recognizable and untapped potential. They embrace diversity, inclusion, and social justice and work toward the eradication of racism, discrimination, and oppression. They understand that educating the whole child requires high-quality learning that is safe, loving, and rigorous.
Student population
52.7% Black
33.3% Hispanic
8.8% White
2.6% Asian
2.6% Multiple/Other
AVERAGE ACADEMIC CLASS SIZE
K-6: 19 STUDENTS
7-8: 21 STUDENTS
9-12: 22 STUDENTS
(AS OF 10.27.21)
89%
OF STUDENTS WERE CATEGORIZED AS "ECONOMICALLY DISADVANTAGED" IN 2020-2021
16%
OF STUDENTS ARE ENGLISH LANGUAGE LEARNERS
School initiatives
Improve the financial condition of RCSD
Increase academic achievement
Increase equity for all students
Residency site locations
Roberte Clemente School
Early College International High School
The details
There are two degree options available at this location:

34-credit master of arts in teaching in Inclusive Childhood Education (dual degree in Childhood Education and Childhood Special Education, Grades 1-6)
30-credit master of arts in teaching in Secondary Education (Grades 7-12)

Meet online with NYU Steinhardt faculty and peers twice per week in the evening for your course work ~15 hours/week
~40 hours/week in classroom residency at partner location
Tuition subsidy and stipend or wage from partner school
Two-year commitment following residency required
Full-day cost details
As a teacher resident, you'll teach and learn in your content area. You'll work alongside another teacher and gain responsibility throughout the year. You also may be asked to substitute teach later in the year as well as support intervention work.
During residency year
Daily rate of $249 per day, approximately $44,800
---
District standard plan for health and dental benefits
---
---
After residency year
---
Estimated Starting Salary with Master's Degree
$49,846 (contingent on # of years teaching experience)
---
The figures above are estimates provided by our partners for informational and planning purposes only. NYU Steinhardt does not guarantee these amounts.