Make an impact with your master's in teaching
Teaching is a powerful way to make a positive difference. Whether you are changing your career or are a new college graduate, this one-year, combined residency and master of arts in teaching (MAT) empowers you to have a profound impact on students, classrooms, schools, and communities.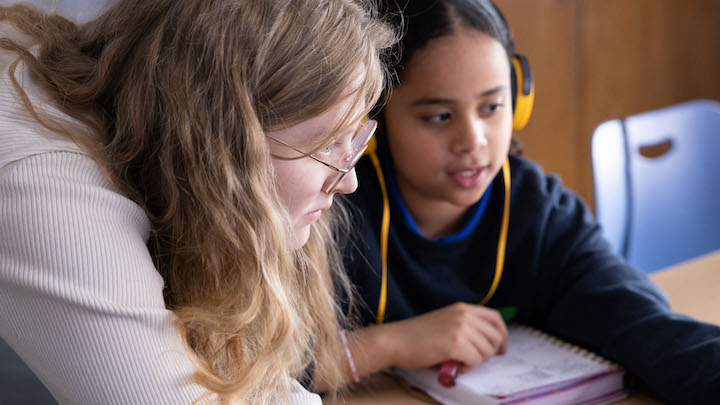 NYU Teacher Residency: It all starts with community
We offer transformative graduate program experience by combining comprehensive instruction from a world-renowned research university with deep partnerships in districts and charter schools across the country. Your practical preparation happens directly in the classroom where you learn how to serve all students, create an inclusive classroom environment, and become an integral part of a school and community.
Our team provides you mentoring, coaching, advising, and moral support, creating a safe and effective teaching program for you to learn and grow.
We partner with school districts and charter organizations that share our goal to transform teacher preparation. Participation in the residency must be with one of our partner schools in these regions: New York City; Upstate and Central NY; Danbury, CT; and Washington, DC.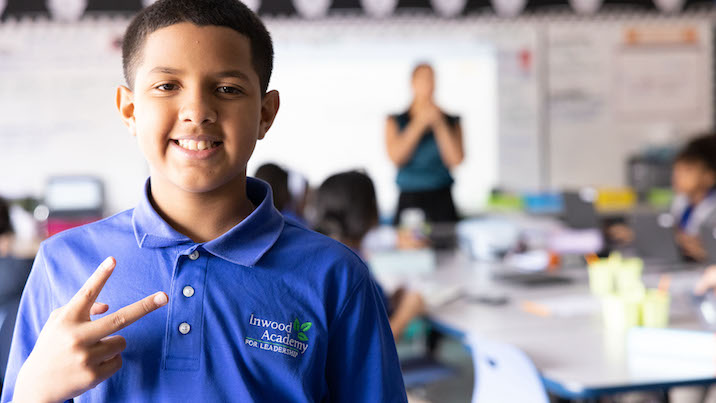 Preparation to serve all learners
The NYU Teacher Residency is built on the core beliefs that every child deserves an excellent education and that our diverse schools must have a teaching force that reflects local communities. As an aspiring teacher in our program, you are an important part of our promise to address longstanding issues of inequity and educational injustice in classrooms across the US.
You will gain the knowledge to become a teacher who deeply understands how to serve students of all backgrounds and all instructional needs. Your cohort of peers mirrors this commitment to diversity. Our teacher residents represent a variety of academic, personal, and professional backgrounds and experiences.
While learning alongside and from this cohort, you take courses centered on culturally responsive teaching, building and respecting community, and meeting the needs of and serving all students. You will explore asset-based education and a variety of classroom management and pedagogical techniques, including restorative justice, strategies for authentic assessment, and individualized instruction.
The MAT in Inclusive Childhood Education degree provides you with a foundation to teach younger learners in Grades 1-6, including students with disabilities. The MAT in Secondary Education degree prepares you with depth of knowledge in a chosen content area in English, mathematics, science, or social studies for Grades 7-12 (with a Grades 5-6 extension), or in secondary special education for Grades 7-12. Degree option availability varies by location.
Curriculum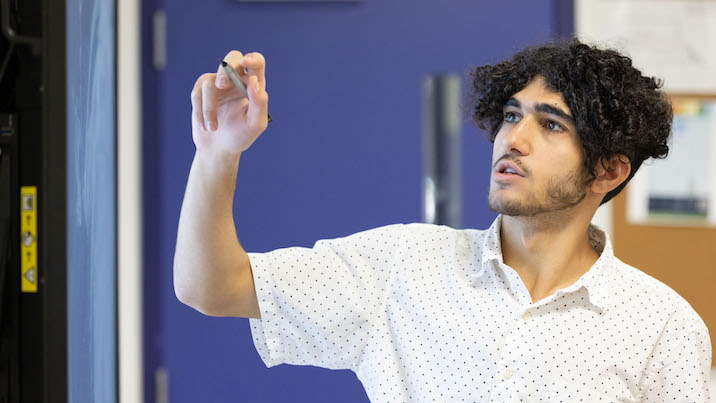 Immersive design linked to course work experience
As a student pursuing a master's degree in teaching, you gradually take on more responsibility throughout the year while studying alongside your teacher mentor in one of our partner schools, whether your school meets remotely, in person, or uses a hybrid model.
This immersive design intentionally connects learning theory with hands-on practice to build your confidence and skills as a new teacher. When you're not in the classroom, you meet online in the evening, twice per week, with NYU Steinhardt faculty and peers facilitated by state-of-the-art interactive tools. Your cohort becomes a closely knit learning community for you to grow with and lean on throughout – and beyond – the residency experience.
Program Experience