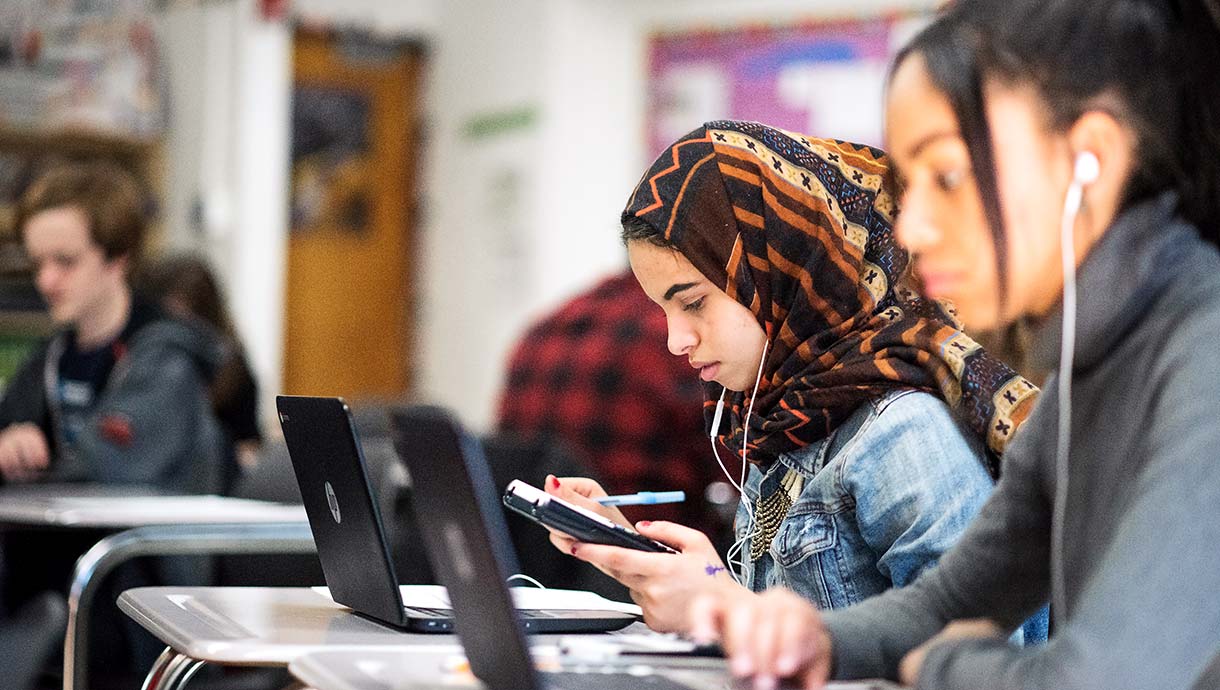 Prospect Schools

Founded and run by excellent teachers, Prospect Schools (formerly Brooklyn Prospect Charter School) has achieved outstanding results for an incredibly diverse student body. Teachers and faculty at Prospect are similarly diverse, coming from a wide variety of backgrounds and experiences. 89% hold advanced degrees, six years is the average classroom experience, and 16 different languages are spoken across the organization.
The guiding principle behind Prospect is a re-imagination of elementary, middle, and high school education with the purpose of giving students a lifelong passion for learning and setting them up to thrive in a global community. Finding your fit here means connecting with a student population ready for positive influence.
Student population
39% White
24% Black
19% Hispanic
10% Multiracial
5% Asian
2% Unreported
30%
QUALIFY FOR FREE AND REDUCED LUNCH
2%
ENGLISH LANGUAGE LEARNERS
16%
QUALIFY FOR SPECIAL EDUCATION SERVICES
Charter initiatives
Curriculum. Prospect is prioritizing the development of K-12 unit plans to be shared network-wide, with more rigorous student performance expectations.
Operations. We're devoting time and resources to streamlining and improving operations, so we maximize the benefits of being a network of schools and make it easier for our teachers to concentrate on what matters most: classroom time.
Diversity. An ongoing initiative and something that Prospect will always focus on is creating a more inclusive adult community.
Data. All divisions are strengthening their use of evidence to make better, more informed decisions that create a positive and enriching learning environment for our students.
Growth. We are focused on bringing our school integration model to new communities in Brooklyn and to regions outside of NYC. We're also in the process of enlarging our high school and starting to sketch out a plan for establishing a new elementary school in the next few years.
The details
There are two degree options available at this location:

34-credit master of arts in teaching in Inclusive Childhood Education (dual degree in Childhood Education and Childhood Special Education, Grades 1-6)
30-credit master of arts in teaching in Secondary Education (Grades 7-12)

Meet online with NYU Steinhardt faculty and peers twice per week in the evening for your course work ~15 hours/week
~40 hours/week in classroom residency at partner location
Tuition subsidy and stipend or wage from partner school
One-year commitment following residency required
Full-day cost details
During residency year
---
Provided by charter network
---
---
After residency year
After successful completion of the program, you will be strongly considered for available teaching positions in your content area in a Prospect Charter school.
---
Estimated Starting Salary with Master's Degree
Varies by candidate and school
---
The figures above are estimates provided by our partners for informational and planning purposes only. NYU Steinhardt does not guarantee these amounts.